VEGAS Pro 18 Edit
About The Game
VEGAS Pro 18 Edit enables you to create gaming videos quickly at a high level of efficiency. The brand-new screen capture tool and audio synchronization for multicam editing let you record and edit your Let's Plays in no time at all. Discover a fast and seamless decoding/encoding workflow powered by hardware acceleration: VEGAS Pro automatically configures your GPU for the highest possible performance. With the new enhancement for driver detection, drivers for your GPU are kept up to date at all times, which offers maximum performance for video production as well as all other tasks. Make your gaming videos stand out from the crowd by adding dozens of special effects and transitions. What are you waiting for? Dive right in and get started on your next video today!
Key features
GPU acceleration for decoding/encoding for Nvidia®, AMD® and Intel®
Comprehensive screen capturing tool
Audio synchronization for multicam editing
AI-driven tools such as Style Transfer and Colorization
Advanced options for color grading
Full HDR support (ACES 1.1 & HLG)
Slow motion tool
Planar motion tracking
Nested Timelines for better organization in large projects
Professional audio plug-ins
Intuitive drag and drop workflo
Video and audio production
Innovative editing tools. Full creative freedom
Edit your gameplays natively in resolutions of up to 8K using drag-and-drop functionality. Thanks to the flexible user interface, you can customize your workspace to include all the features you need – get to the right features fast without loads of clicking around. Powerful audio editing tools provide your gaming videos with the perfect sound with professional audio effects.
System Requirements
Windows - Minimum
Requires a 64-bit processor and operating system
OS: Windows 10 (64-bit)
Processor: 2 GHz
Memory: 8 GB RAM
Graphics: Supports NVIDIA, AMD/ATI or Intel GPU
Storage: 1500 MB available space
Sound Card: Multi-channel sound card recommended for surround sound editing
Windows - Recommended
Requires a 64-bit processor and operating system
OS: Windows 10 (64-bit)
Processor: 6th Generation Intel Core i5 (or AMD equivalent) or better. 2.5 Ghz and 4 Core minimum For 4K, 7th Generation Intel Core i7 (or AMD equivalent) or better. 3.0 Ghz and 8 Core minimum
Memory: 8 GB RAM
Graphics: Supports NVIDIA, AMD/ATI or Intel GPU
Storage: 1500 MB available space
Sound Card: Multi-channel sound card recommended for surround sound editing
Required configuration
Windows - Minimum
Requires a 64-bit processor and operating system
OS: Windows 10 (64-bit)
Processor: 2 GHz
Memory: 8 GB RAM
Graphics: Supports NVIDIA, AMD/ATI or Intel GPU
Storage: 1500 MB available space
Sound Card: Multi-channel sound card recommended for surround sound editing
Windows - Recommended
Requires a 64-bit processor and operating system
OS: Windows 10 (64-bit)
Processor: 6th Generation Intel Core i5 (or AMD equivalent) or better. 2.5 Ghz and 4 Core minimum For 4K, 7th Generation Intel Core i7 (or AMD equivalent) or better. 3.0 Ghz and 8 Core minimum
Memory: 8 GB RAM
Graphics: Supports NVIDIA, AMD/ATI or Intel GPU
Storage: 1500 MB available space
Sound Card: Multi-channel sound card recommended for surround sound editing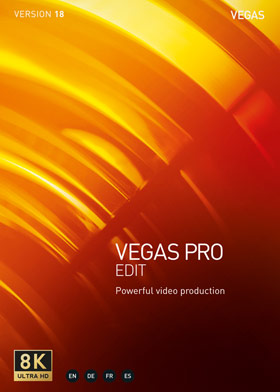 Language:

English

Genre:

Platform:

Release date:

2020-08-03

Publisher