Home Design 3D
NOTICE: Activation key must be used on a valid Steam account. Requires an internet connection.
About the Software
Download the only app that allows you to create, design and customize all your plans and ideas.
Now apps offer a quick and powerful way to indulge your home design fantasies. Home Design 3D is one of the better ones - NY Times.com
Designers have used complex software to help plan renovations for years, but with this app anyone can do it - #2 best property app by The Telegraph
Selected by Buzzfeed as one of the best Handy Apps Every Home Design Lover Needs
A brilliant app Stuff
Home Design 3D is that perfect balance between ease of use and extensive features.
With Home Design 3D, designing and changing your home has never been so intuitive and quick. Whether you want to redecorate, redesign or create the home of your dreams, Home Design 3D is the perfect app for you!
Key features
Floorplan and room layout:
Save and edit all your projects easily
In 2D, you can draw rooms, create openings, and now add single and small walls.
You can just as easily change the height or the thickness of the walls, the shape of the room itself, ...
By simply dragging/dropping, make your choice from among hundreds of objects and pieces of joinery proposed and change both the interior and exterior of your home.
Customization and 3D visits:
New 3D engine for a photo-realistic rendering
Upgrade to 3D mode and get the most out of your project. Thanks to its all-new 3D engine, you can take a look at an impressive photo-realistic preview of your project.
Choose from the textures to customize your project either by double tapping or with a simple drag & drop.
system requirements
Windows - Minimum
OS: Windows XP/Vista/7/8/10 - 64 bits
Processor: Intel 5 or equivalent
Memory: 4 GB RAM
Graphics: DX9 or OpenGL 2.0
Required configuration
Windows - Minimum
OS: Windows XP/Vista/7/8/10 - 64 bits
Processor: Intel 5 or equivalent
Memory: 4 GB RAM
Graphics: DX9 or OpenGL 2.0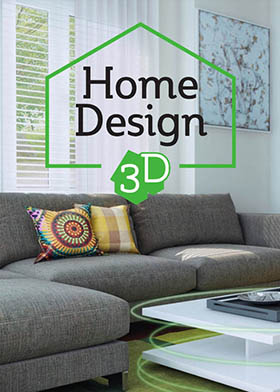 Language:

English

Genre:

Platform:

Win 7 64 bits Win 8 64 bits Win 10 64 bits

Number of players:

1

Release date:

2016-11-17

Publisher