Stellar Photo Recovery Professional for Mac v10.0
Stellar Photo Recovery Professional for Mac v10.0
License Validity – 1 Year 1 PC
About the software
World's Best Software to Recover Deleted Photos & Repair Them
Benefits
Recovers Deleted Photos, Videos & Music Files
Repairs corrupt JPEG & RAW image files
Extracts thumbnails of severely corrupt photos
Recovers from cameras, HDD, USB drives, SD cards, CD/DVD, etc.
Restore files with original date, timestamp, and name
Encrypted volumes & drives recovery
Recovers from corrupt RAW volumes
New!Recovers from corrupt RAW volumes
Stellar Photo Recovery Professional is a powerful and easy to use photo, video and audio recovery software combined with Photo Repair utility. It works in all photo and video loss situations — accidental deletion, formatting, or corruption in drives or camera storage cards.
With extensive file format support you can restore almost all known and unknown photo, video and audio file types including MP4, MOV, WMV, AVI, MKV, JPEG, HEIC, TIFF, CRW, DNG, NEF, ORF, OGG, MP3, AAC, AU etc.
The software also repairs corrupt photos of various file formats such as JPEG, TIFF, HEIC, ARW, CR2, CR3, CRW, NRW, ORF, PEF, RAF, DNG, ERF, MRW, NEF, and others from DSLRs, camcorders, Android phones & iPhones.
Stellar Photo Recovery Professional has various advanced features such as recovery from encrypted drives; preview of files before saving; customized scan process for faster recovery; thumbnails recovery of severely corrupt photos; and display of SMART information of your drive or volume.
Features
Complete Photo Restoration Tool

Stellar Photo Recovery Professional not only recovers deleted photos, it repairs the corrupt photos as well. The software recovers almost all types of image files and repairs popular photo formats like JPEG/JPG, HEIC, TIFF, CR2, CR3, NEF, RAF etc., saved in any storage drive.

Recovers from any digital storage device

The software recovers photos, videos and audio files from any storage device — formatted, corrupt and encrypted volume, hard drive, SSD, SD cards, flash USB drive, CD/DVD etc. It supports media files from all camera brands, drones, smartphones, iPhones etc.

Repairs camera specific RAW photos

The software repairs RAW file formats of popular camera brands. It supports CR2 /CR3/ CRW (Canon), ERF (EPSON), RAF (Fujifilm), MRW (Konica Minolta), NEF/ NRW (Nikon), ORF (Olympus), PEF (Pentax), SR2/ARW/SRF (Sony), and RW2 (Panasonic) photo formats.

Thumbnails recovery of severely corrupt photos

The software extracts thumbnails of severely corrupt JPEG/JPG, HEIC and RAW camera files and lets you save them at desired location. The embedded thumbnail image of damaged files can be restored without comprising on visual quality.

Recovers from encrypted drives

The software can retrieve lost photos, videos and audio files from encrypted volumes or partitions. Select the encrypted storage drive or volume, click 'Scan' and enter the password to begin the scanning and recovery process.

Clean and User-friendly GUI

The software is straightforward and easy-to-use. In 3 steps it recovers lost photos and videos, i:e., 'Select', 'Scan' & 'Recover'. The photo repair process is equally simple with 'Add file', 'Repair' & 'Save'. The smartly built utilities such as Preview, multiple views of scan results, and scan now-recover later, help users to quickly and easily restore their files,

New! Get SMART information of your storage drive

The Professional photo recovery software provides SMART information of storage drives or volumes. It displays disk's health and temperature, which helps to determine if the hard disks is on the verge of failure or not.

Create Image of selected media

It can create sector-by-sector image of corrupt storage drive for recovery at a later stage. This feature protects files on drive that has developed bad sectors. The image created can be used to recover media files stored on the remaining good sectors of the drive.
system requirements
Mac - Minimum
OS: Mac OS X 10.7 and above
Processor: Pentium Processors
RAM: 2 GB RAM (Minmum) - 4 GB RAM (Recommended)
HDD: 250 MB available space
License validity: 1 Year Subscription
Notes: Languages - English, French, German, Italian, and Spanish
Required configuration
Mac - Minimum
OS: Mac OS X 10.7 and above
Processor: Pentium Processors
RAM: 2 GB RAM (Minmum) - 4 GB RAM (Recommended)
HDD: 250 MB available space
License validity: 1 Year Subscription
Notes: Languages - English, French, German, Italian, and Spanish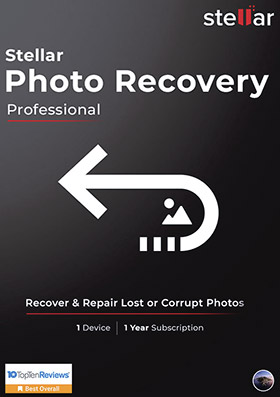 Language:

English

Genre:

Platform:

Release date:

2020-03-31

Publisher