Laplink PCmover Express v11 - 1 User
Laplink PCmover Express v11 - 1 User
About the Software
PCmover® is the ONLY software that automatically transfers files, settings, and user profiles from an old PC to a new one! It's the easiest way to move to a new PC without leaving anything behind, even when there are different versions of Windows on the old and new PC. Nothing is changed on the old PC and nothing is overwritten on the new PC.
To use PCmover, simply install it on both your old and new Windows computers, and follow the easy-to-use wizard. When the transfer is complete, your new PC will have the personality and functionality of your old one.
PCmover's advanced features also let you choose which files, settings, and users to take with you when you move the data to your new PC. If your computer has multiple users, PCmover gives you the option to transfer some or all of the users. The security information about file ownership and access control is preserved for each user too.
Microsoft's® Windows® 10 no longer includes Windows Easy Transfer, making PCmover the critical solution for saving you time in setup. Laplink's PCmover is the best-selling migration solution and the ONLY one Microsoft® recommends.
Key features
Multiple Connection Options and Optimized for Fastest Transfer: PCmover can transfer your PC's data across a network (Wi-Fi or wired), a Laplink Ethernet cable, Laplink USB 2.0 cable, or Laplink SuperSpeed USB 3.0 cable. PCmover's auto connection technology will determine the most efficient method for you. Unlike any other migration software, PCmover also supports a direct transfer from an image or an old hard drive. Lastly, a file-based transfer using external media is even an option.
While PCmover completes the transfer as fast as possible, the transfer may take several hours depending on various factors: the size of the hard drive(s), the amount of data, the number and size of files, and the connection speed.
24/7 FREE Transfer Assistance: Although we have made PCmover as easy to use as possible, setting up a new PC can be a difficult experience. That's why Laplink offers all PCmover customers Free Transfer Assistance, a service that provides free access to a PC transfer expert to assist with installation, connection, and configuration.
Laplink Software, Inc.: For over 35 years, Laplink Software has been a global leader in PC connectivity. Our commitment to the needs of our customers has been the driving force behind all of our product development and has earned Laplink the loyalty and trust of millions of customers worldwide who migrate, transfer, synchronize, share, and remotely access their data.
Easy-to-Use – Install PCmover on both of your computers and follow the simple wizard to transfer everything you select to your new PC.
Set It and Forget It – You start the transfer and walk away. PCmover does the rest!
PCs Auto Connect – Discovers and connects PCs using the fastest method detected.
Optimized for Fastest Transfer – Provides maximum performance and time savings. You will quickly be using your new PC with everything ready to go.
Complete Selectivity – Automatically transfers all selected files, folders, settings, and user profiles to your new PC.
Free Transfer Assistance – Simply set up the transfer to your new PC with the help of a certified PC migration expert, over the phone or remotely. Free, 24 hours a day, 7 days a week.
"Undo" Feature – Quickly reverse changes made to your new PC if you change your mind or want to re-do the transfer with different selections.
Microsoft's® recommended migration solution.
System requirements
Memory Requirements: Same as minimum required by operating system.
Minimum hard disk space: 200 MB
Minimum processor compatibility: Same as required by operating system.
Minimum resolution required: 1024 x 768
Operating system compatibility: Windows® 10 / 8 / 7 / Vista / XP
Platform: WINDOWS
Release date: January 2018
Software type: CD-ROM / Download
Version: 11
Required configuration
Memory Requirements: Same as minimum required by operating system.
Minimum hard disk space: 200 MB
Minimum processor compatibility: Same as required by operating system.
Minimum resolution required: 1024 x 768
Operating system compatibility: Windows® 10 / 8 / 7 / Vista / XP
Platform: WINDOWS
Release date: January 2018
Software type: CD-ROM / Download
Version: 11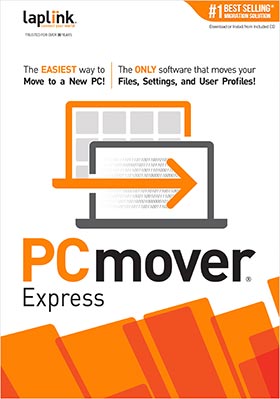 Language:

English

Genre:

Platform:

Win 7 32/64 bits Win 8 32/64 bits Win 8.1 32/64 bits Win 10 32/64 bits Win XP SP2

Release date:

2021-08-03

Publisher