Painter Essentials 6
About the software
Corel® Painter® Essentials™ 6 is custom designed to inspire new digital artists to freely create blank canvas and photo art creations using award-winning Natural-Media® brushes.
Essentials' welcoming environment will encourage creatives to have fun while using powerful and realistic art tools to reach their goals. Turn a photo into an amazing oil, pastel or impressionist work of art, or use pencils, pens or particles to paint, draw and sketch on a blank canvas. The best part? Connect with a solid social community of fellow painters who are passionate about painting and providing feedback. There's an artist in all of us.
Key Features
Natural-Media® that mimics reality
Immerse yourself in an exciting collection of Natural-Media brushes and canvas textures. Now, you can craft your masterpiece with stunning reality using authentic dry media like chalks, pencils and pastels, or realistic wet media including oils, airbrushes, pens, digital watercolors and more.
Smart photo painting
Convert your favorite photos into paintings using the powerful cloning and photo-painting tools in Painter® Essentials 6. Simply clone your images by dipping your brush directly into the photo or let the Auto-Painting palette rapidly paint a photo using your choice of brush and media. Produce incredible photo art with ease using the powerful SmartStroke™ brush technology that follows lines and contours from within your picture.
Signature Painter media types
Create out-of-this-world art with Particles that spring, flow and glow, or make unforgettable marks with visionary Pattern Pens that command attention with multilayered brushstrokes that add that extra special pop to your work.
Valuable symmetry tools
Paint in perfect symmetry with Mirror painting and create beautiful Mandalas using the Kaleidoscope tool. These intuitive symmetry tools will ensure your final composition is both proportional and dynamic.
Pressure sensitive memory
When painting with a drawing tablet, you will have full pressure sensitive control of every brush, allowing you to recreate the look and sensation of painting with traditional media. Splay the bristles or exhibit a paper texture using the stylus to control every amazing stroke.
Built-in learning resources
As soon as you launch the Essentials application, the intuitive Welcome Book will greet you with helpful tutorials and workflow tips. In addition, you can explore an exciting gallery of Essentials artwork that will inspire you to create your own new masterpieces.
Incredible speed
Essentials can easily manage memory-intensive operations, such as working on large canvases, plus zooming, rotating and working with layers, all at the top speed you require for efficiency and productivity. Equally important, your brushes will blaze across the canvas allowing you to focus on the art of painting.
Compatible with Mac, PC and Photoshop
Preserve colors and layers with ease when transferring files between Photoshop and Painter while working on either a 64-bit Mac or PC. Best of all, you can own our hybrid software outright—no subscription required.
System Requirements
Windows - Minimum
Windows 10 (64-Bit), Windows 8.1 (64-Bit), or Windows 7 (64-Bit) (with the latest updates)
Intel Core 2 or AMD Athlon 64 processor, 2 GHz or faster
4 logical cores or higher (recommended)
2 GB RAM (8 GB RAM or higher recommended)
1 GB hard disk space for application files*
Solid-state drive (recommended)
1280 x 800 screen resolution (1920 x 1080 recommended)
Mouse or tablet
Microsoft Internet Explorer 11 or higher, with the latest updates
To activate your product, you must connect to the Internet and register it first
*Additional space may be required for Microsoft .NET Framework 4.6
Mac - Minimum
macOS 10.12, OS X 10.11 and OS X 10.10, with the latest revision
Multicore Intel processor with 64-bit support
4 logical cores or higher (recommended)
2 GB RAM (8 GB RAM or higher recommended)
750 MB hard disk space for application files
Solid-state drive (recommended)
1280 x 800 screen resolution (1920 x 1080 recommended)
Mouse or tablet
To activate your product, you must connect to the Internet and register it first
Required configuration
Windows - Minimum
Windows 10 (64-Bit), Windows 8.1 (64-Bit), or Windows 7 (64-Bit) (with the latest updates)
Intel Core 2 or AMD Athlon 64 processor, 2 GHz or faster
4 logical cores or higher (recommended)
2 GB RAM (8 GB RAM or higher recommended)
1 GB hard disk space for application files*
Solid-state drive (recommended)
1280 x 800 screen resolution (1920 x 1080 recommended)
Mouse or tablet
Microsoft Internet Explorer 11 or higher, with the latest updates
To activate your product, you must connect to the Internet and register it first
*Additional space may be required for Microsoft .NET Framework 4.6
Mac - Minimum
macOS 10.12, OS X 10.11 and OS X 10.10, with the latest revision
Multicore Intel processor with 64-bit support
4 logical cores or higher (recommended)
2 GB RAM (8 GB RAM or higher recommended)
750 MB hard disk space for application files
Solid-state drive (recommended)
1280 x 800 screen resolution (1920 x 1080 recommended)
Mouse or tablet
To activate your product, you must connect to the Internet and register it first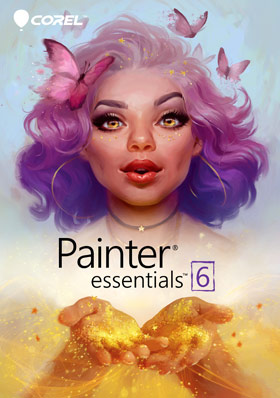 Language:

English

Genre:

Platform:

Win 7 64 bits Win 8.1 64 bits WIN 10 64 bits

Mac OS X

Release date:

2018-03-01

Publisher